Grey Cup Tour




click on photo to enlarge...
check out this page for more band photos from CFL Flag Football Championship....
http://slam.canoe.ca/FlagFootballNews02/1112.html
.
GREY CUP 2002 in Edmonton 155 students and 22 chaperones...a weekend trip to Canada's Super Bowl.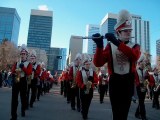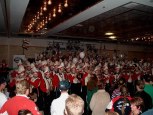 Grey Cup Parade Rendezvous Regina Grey Cup Parade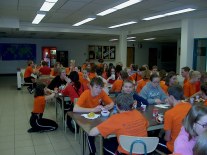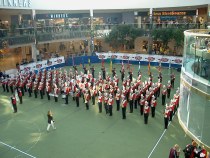 Breakfast at Lloydminister Field Show at Ice Palace - West Ed Mall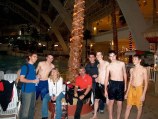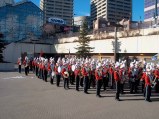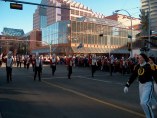 West Ed Waterpark Shaw Center warmup Grey Cup Parade corner
Performances include:

West Edmonton Mall - Media Football Game (Fri. noon) - O Canada and Half Time Show performance - mini parade in mall

3 pm - Saskatchewan Football Game - mini performance

Grey Cup Parade - 12 noon Sat.

Rendezvous Regina performance - Shaw Center - 4 p.m. Sat.

Churchill Park....Santa tree lighting ceremony - 5:30 p.m. Sat.

CFL Cheerleaders Tournament - Grant McEwan Center 6:40 p.m. Sat.

Pre Game Activities - entrance performances, mini parade
Free time....West Edmonton Water Park and more!
Music to be performed included: Jump, My Sharona, Cartoon Favorites, YMCA, St. Elmo's Fire, Canadian Heritage March, Rock and Roll #2, Shorties #3 and O Canada.
GREY CUP TOUR SCHEDULE (TENTATIVE...will change)
Friday, November 22
8:00am Final Rehearsal - pack up equipment
12:10 Load percussion equipment
3:30 Leave for Lloydminister
Bring a bag supper
10:30pm Arrive at school/unload
- Lloydminister Comprehensive High
5615 - 42nd Street - (780) 875-5513
11:30 Lights out
Friday, November 22

6:30am Rise and Shine/dressed in casual clothes
(will have to change into uniform on buses in Edmonton)
7:00 Breakfast
7:30 Leave for Edmonton (West Edmonton Mall)
10:00 Arrive at West Edmonton Mall (change into uniforms)
11:00 Performance: mini parade through mall
12:30 Performance: Edmonton Media Football Game
O Canada and Half Time Show
1:00 Free time to wander/shop in uniform
2:30 Performance: Saskatchewan Football Game
3:30 change into casual clothes
Activity - relaxation in pool area/or shopping
West Edmonton Mall World Waterpark
** don't forget to have your swim wear on the bus **
9:00 Load buses/travel to school
9:30 Arrive at Westlawn School
9520 - 165th Street NW (780) 484-3456
contact cel phone; (780) 905-1709 *emergency use only*
Free time at school
12:00 Lights out
Saturday, November 23

7:30 Rise and Shine - breakfast
9:30 Load and leave for Grey Cup Parade
10:00 Arrive at Grey Cup Parade - meet at Shaw Center
12:00 Performance - GREY CUP PARADE BEGINS
* Lunch on own *
3:00 Travel to Shaw Convention Centre - 9797 Jasper Ave. NW
4:00 Prepare for Saskatchewan performance
4:30 Performance - Rendezvous Regina
6:15 Performance - CFL Cheerleader Tournament - at Venus
7:15 Return to school - change for supper
8:00 Supper
9:00 Free time school
11:30 Lights out
Sunday, November 24

9:00 Rise and shine - breakfast
10:00 Rehearsal
11:30 Lunch
12:30 Load and leave for Grey Cup Game
1:30 Prepare for performance
2:00 Performance: Commonwealth Stadium - Gate
4:00 Grey Cup Game begins
5:00 Leave for Yorkton following Half Time ?
Supper en route
8:00 am Arrive at YRHS (unload) - to be announced on GX Radio
9:00 Attend regular classes at school
Tour Fee: does not include
$ 10.00 (waterpark) - must be paid in advance
Activities may be subject to change.

Contact Numbers:
Accommodations - schools as listed above.
YRHS BAND OFFICE - 786-5579
Band cel phone (306) 521-0749
Westlawn School - contact - (780) 905-1709 - Mary
Fee includes transportation, accommodation and some meals.
Other Expenses

Individuals must provide a bag supper for the first day (Thursday)
Breakfasts, lunches and suppers are included in the tour fee.
Spending money will be needed for treats and souvenirs.
Mall day (Saturday) ….students/chaperones will buy their own lunch at noon. Allow $10.00. McDonald hamburger coupon will be provided.
Uniforms
Band uniform consisting of band jackets, pants, black shoes and socks. ( band hat and overlay for indoor performances - toques and flip mitts will be provided for out door performances) Provincial Flag and Banner carriers (Color Party) uniform - Band wind suits to be worn with black shoes and shocks. Do not leave without BLACK socks and shoes. Bring extra socks.
Please check to see your uniform fits and is neatly pressed. Label the uniform and garment bag with your name and school.
Temperature will be cold…so wear long underwear..lots of light layers, warm socks, etc . Chaperones - Band jacket and Red Band Shirt.
SLEEPING BAG, PILLOW AND AIR MATTRESS are necessary for our school gym floors. Space is limited for foam mattresses.
Clothes to Bring/ Luggage
Keep your wardrobe to essentials: pyjamas, changes of clothes for free time. Swim suit and towel. Use good judgement, please use a small suitcase as space will be very limited. Label every article with your name and school.
If you are bringing portable CD players, you must have headphones. No speakers will be allowed.
Your Instrument
Small instruments (flutes/clarinets) will be loaded on the upper level in the overhead compartments on the bus, or under the seat.
Make sure your instrument is clean and in good working condition. Please bring valve oil, extra reeds, and any other extra accessories you feel you may need. Special oil will be provided for outdoor performances.
Be sure your case is labeled with your name, phone number and school.
Rehearsal schedule! Time is very limited to prepare for this tour so students are requested to spend individual time learning their music.! Music is to be memorized.
Other activities: students and chaperones will have free time to splash around the West Edmonton Mall World Waterpark as well as shop in one of North America's finest malls.
West Edmonton Mall (780) 444-5300
Web site: westedmontonmall.com
* Galaxyland Amusement Park - 10:00 am - 10:00 pm
* World Waterpark - 10:00 am - 8 p.m.
* Store hours - 10 am - 9 p.m. Friday
- 10 am - 6 p.m. Saturday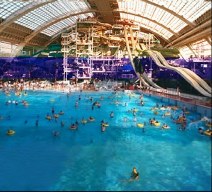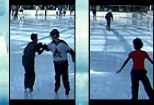 Guidelines:
Common Sense Is The Name of The Game ! You are representing your school and community
Zero tolerance to drinking alcohol or using drugs.
Violation of the above guidelines could result in the student being sent home at the parent's expense.