Welcome to the ALUMNI PAGE!
DID YOU EVER PLAY IN THE YORKTON REGIONAL HIGH BAND PROGRAM....Then we want YOU! Dig out your horn and dust it off....it is time to make music again, if you are not already doing so.
Band ALUMNI ACTIVITIES
Fri. July 4th
7:00 - YRHS Band Room - socialize
8:30 - rehearsal....if you need an instrument let us know
contact me at lpear@sasktel.net
10:30 - socialize (probably Tapps Sports Bar on Broadway Street East)
Sat. July 5th
10:30 - rehearsal
11:30 - parade (uniform - any band t-shirt/black ball cap and dark shorts..)
5:00 - supper/socialize (Tapps Sports Bar)
Would you like to help out!!?! on a alumni committee?!?...do you have any music suggestions...email Cheryl Turner or myself (turnerc@yrhs.ysd.sk.ca. or above)
There is lots of interest....hope to see you July 4th!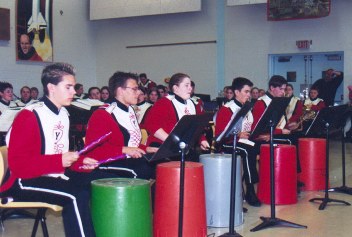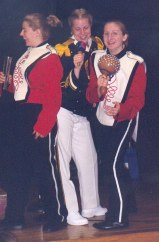 An YRHS Alumni Band will be performing in the 2003 Exhibition Parade in Yorkton on Saturday, July 5th! Rehearsal to take place on Friday evening July 4th.....During the next few months, we will be compiling a list of correct addresses. Please spread the word....it is going to be a great weekend of music making. Please forward your email address!
MORE TO FOLLOW!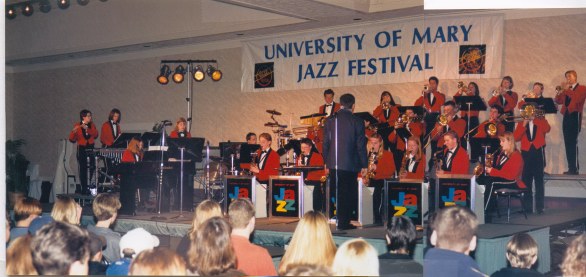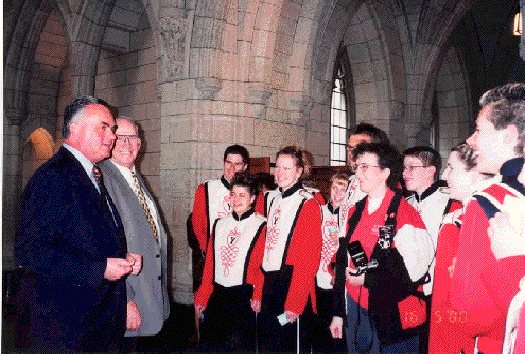 House of Commons in Ottawa.....Remember when.... We were saddened to hear of the passing of the Hon. Ramon Hnatyshyn, former Governor General of Canada who assisted our band with its fundraising campaign for the Tournament of Roses trip.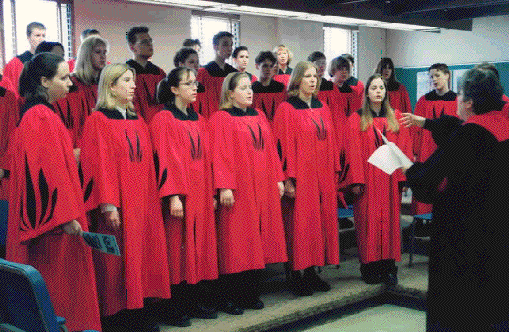 Please sign the alumni guest book below.
summer games drumline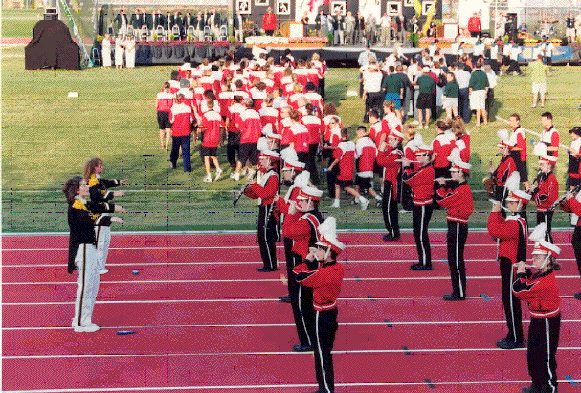 summer games......opening ceremonies