Grade 10 Band

FINALE CONCERT held at Agriplex. A mass band performed several selections including a surprise "You Have Made A Difference" composed by Mr. Ron MacKay, Halifax, NS as a surprise to retiring band director Larry Pearen.

SPRING CONCERT complete...
Tuesday, May 6 - 2:30 - Yorkdale Central...good job!
Concert to include: Concert Choir (10-12), Concert Band (10-12), Percussion Ensemble and Color Guard.

Yorkton Music Festival - Selections performed included: A Welsh Rhapsody by Claire Grundman and On a Hymnsong of Philip Bliss written by David Holsinger. Congratulations on a job well done!


The Winter Concert was held on Sunday, December 8th at 2:30 p.m. It was a wonderful afternoon of Christmas music. Congratulations to all the performers....."the gift of music".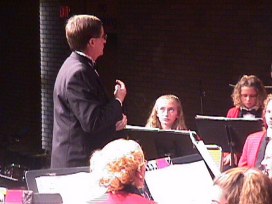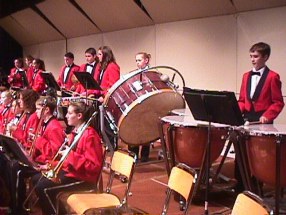 A Halloween Concert was performed on Wednesday, October 30th at 7 p.m. Costumes and special decorating added to the evening of music. Music performed: Haunted Carnival and Three Folk Miniatures.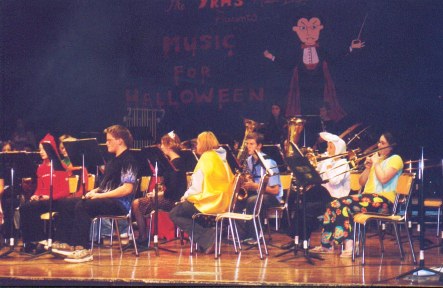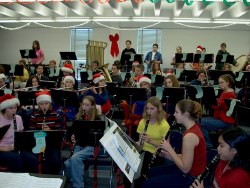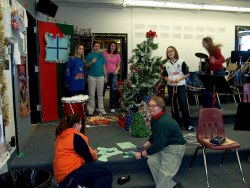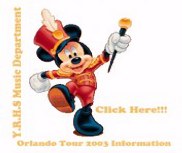 YRHS BANDS BRING HOME GOLD!
Congratulations to the members of the Senior Concert Band and Jazz I who were rated "GOLD" at MusicFest Canada National Finals this past May in Calgary. An estimated 8,000 students from across Canada participated in the four day festival held at the Telus Convention Center in downtown Calgary. As well as the two performances, the students attended workshops sponsored by the music industry, observed other band performances and two evening concerts featuring the National Concert Band of MusicFest and a brass quintet. The YRHS students enjoyed a breakfast on top of the Calgary Tower with a wonderful view of the city included, a visit to the Calgary Zoo and stop at Chinook Mall.